Leading Plastic Recycling Company & Plastics Traders
---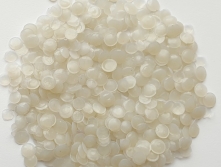 We are a family run plastics recycling company providing closed loop and eco-friendly recycling solutions for waste plastics.
With our own state of the art waste plastics extrusion facility near Wolverhampton, we recycle plastic packaging waste and produce plastic pellets that can be used to make new packaging, or other new plastic items.
We are experts in LDPE film recycling, HDPE film recycling, PP film recycling and specialise in providing waste plastic film solutions for the packaging and FMCG sectors.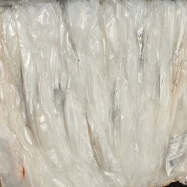 Specialist Plastics Trader
We are traders of both domestic and international waste plastic, post-industrial plastic scrap, post-commercial plastic scrap, and post-consumer plastic scrap. The waste plastics are recycled via our selected recycling and reprocessing partners globally. As reputable traders, we are fully licenced by the UK Environment Agency and operate an ethical and trustworthy business. We handle a broad range of plastics including
LDPE
,
PET
, PP, ABS, Nylon, PS, EPS, PC, specialised engineering plastics, and
HDPE plastic recycling
.
Recycling of plastics helps to save the Environment
We pride ourselves in meeting the highest environmental standards, ensuring that all recycling of plastic scrap meets the latest UK, and international environmental standards and local overseas regulations. Lovewaste is an approved Packaging Plastics Reprocessor, Waste Carrier and Broker, and are accredited to export packaging waste.
Plastics are used widely as the first choice material for many applications due to its durability, versatility, and cost. It is an ideal material for many applications ranging from engineering applications to food packaging. It is such a convenient material that the uses of it continue to grow and hence, the need to provide appropriate recycling infrastructure and networks is also growing.
Plastics are manufactured primarily from crude oil, a resource which is continually diminishing and at some point will be totally exhausted. We are becoming ever more aware of the fragile nature of our natural resources and are taking some important steps to protect both the environment and the availability of these resources in the future. Plastics recycling is a vital part of the measures that we need to take to protect the future of the planet and to maintain our everyday material needs.
The scrap plastics which are recycled are called "thermo plastics". This means that they will melt when they are heated and can be reshaped into new plastic items. The PET from waste plastic bottles is used to make polyester fibre for the manufacture of garments such as fleeces. The HDPE from milk bottles is used to manufacture plastic pipes, and with new high technology cleaning processes can be used to make new milk bottles. Virtually all thermoplastics can be recycled (provided the different types are not mixed).
Contact us
If you would like to know more our plastic recycling company, have questions about waste plastics, or need waste or scrap plastics to process, email
[email protected]
or alternatively you can contact Aaron Law on 07823 325743.